15 restaurants worth a visit in Atlanta!
So if you know anything about me, you'd know that I absolutely LOVE food! My mission in life is to indulge in great food among great company in great environments. Since moving to Atlanta 9 months ago I found myself without the comfort foods I'd gotten used to, so I've had to venture out and find new things.
Being from Los Angeles and having a smorgasbord of diverse, authentic foods was one of the many pros of living there. Even if I had to go to neighboring counties like Riverside, San Diego or Orange- good food is in abundance and always worth the drive! Besides-- venturing out is just in my nature.
Be sure to subscribe for more travel jewels!
Being in Georgia now, the problem with venturing out is finding food that's actually worth the venture. Finding any old place to eat at is easy, they're everywhere! But finding decent, quality food worth spending your money on is something completely different. Outside of being invited to a few places, I try to find a new restaurant every other Saturday to wine and dine in my solo time.
Here's what I came up with based on my own personal experiences of the restaurants and their food! Check out these 15 restaurants you need to visit in Atlanta!
1- Osha Thai Sushi Gallery $$$
If you're into sushi and sashimi, this place is definitely a must visit! From the amazingly beautiful presentations to the quaint location and ambiance, Osha Thai Sushi Gallery is a fusion of Japanese and Thai food combined. Oh and the drinks are delicious! (see cover photo)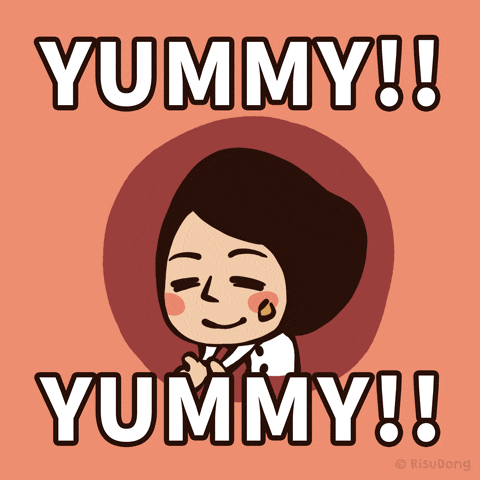 2- The Real Milk & Honey $$
This place was surprisingly good! I didn't really have many expectations when visiting but I must say that I will definitely be returning. I had the lamp chops and grits with a side of potatoes for brunch and it was one of the best meals I've had while living in Atlanta. Be sure to try this restaurant for breakfast/brunch. They had multiple locations throughout the city but they're not a franchise.
3- Ray's in the City $$$
Famously known and named after the late, great musician Ray Charles- this particular restaurant is 1 of 3. There's also 'Ray's on the River' & 'Ray's at Killer Creek', each located in a different part of Atlanta. They serve steak, seafood and amazing cocktails. Dining is upscale casual and the ambiance is immaculate. If you're looking to celebrate a special occasion or just feel like having a good steak, Ray's is definitely the place to visit!
Planning on traveling soon? Find out how to skip the long lines at airports with TSA Precheck!
4- Pure Taqueria $$
If you're in the mood for Mexican food, this place is as good as it gets. I've eaten at a few different Mexican restaurants, but none of them have been good enough for a second visit- except for this place. The tacos are nearly authentic to the Mexican tacos I'm used to in LA and the ceviche is excellent! If you're ever in the Inman Park area, you owe it to yourself to visit this place!!
5- Hobnob Tavern, Atlantic Station $
If you're looking for some quick appetizers while out shopping or on the go, it's a must that you visit the Hobnob Tavern at Atlantic Station. Surrounded by an outdoor mall, a big screen and several small eateries, Atlantic Station is a great place to visit when you can't decide what you want to do. There are lots of options to choose from, but if you want some SOUL rolls stuffed with ham and collard greens like in the picture, then you have to try the Hobnob tavern! I promise you won't be disappointed and the drinks are really good too!
6- Virgil's Gullah Kitchen & Bar $$
Believe me when I say that this place is definitely worth the visit! It's a small place and I recommend getting their early because they fill up fast, but the food is to die for! It's that down souf cooking that fills you up and leaves you stuck like a truck full (and yes, I said souf with an F!) I had to describe it that way because the emphasis on the F lets people know it's real southern food, none of that low quality stuff served at other places. Virgil's Gullah Kitchen is the real deal!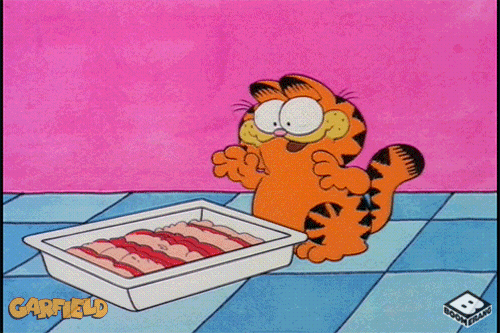 7- Firstwatch $$
A great place to go for a delicious farm fresh breakfast. They serve amazing juices and an array of choices on their menu. I've eaten here a handful of times and each time everything was tasty! This is definitely my go to breakfast place when I decide to want some decent breakfast food. It's a chain and you can find them all throughout Atlanta in different locations.
8- Bulla Gastrobar $$$
Let me just say that I have a weakness for authentic cuisine and this place hit the nail on the head! I found Paella in Atlanta and it is worth the price, the drive and the wait. Bulla Gastrobar is located in Midtown and offers a nice outdoor dining section. They also serve brunch on the weekends, but be sure to make a reservation or you may not be able to get in. Also be sure to take a rideshare to the location if you can. The parking in that area is non-existent and if you do find somewhere to park, it'll cost you. Just something to keep in mind!
9- Kiku Japanese Restaurant $$
If you have a taste for Japanese food, Kiku is a good choice. They have a great selection of raw sushi as well as hibachi style dinner options. This restaurant is great for families, couples or people who just want to get out and try some Japanese food in Atlanta. I know of two locations, 1 in East Point and the other in Fayetteville. If sushi is your thing, make sure you give this place a shot!
10- Pho 24 $$
If you're in the mood for some good Pho, be sure to check out Pho24. They have several locations throughout Atlanta so finding one shouldn't be too difficult. The broth was delicious as were the veggie spring rolls. I'm happy I found this place and have already adopted it as my own. Pho is always good for the soul.
11- Ton Ton Ramen & Yakitori $$
So this restaurant is located at the Ponce City Market and despite all the hassle it requires getting into this place, it's worth it. If you aren't familiar with the Ponce City Market, it's a huge open space with restaurants, bars, shopping, living and much more. You can eat, shop, walk along the belt line or enjoy a couple of drinks at one the bars on site. The parking however, is a different story. They offer structured and meter parking and it's not cheap at all. The parking lots are usually packed and a nightmare to navigate. Again- if you can, take a rideshare to this location. It'll likely cost you the same amount just to park!
12- Six Feet Under $$
In the mood for seafood with a view? Check out this place called Six Feet Under. They offer rooftop dining with a beautiful view of the city and a cemetery. Hence the name Six Feet Under. Enjoy your meal then walk it off at the historic graveyard/park area known as the Oakland Cemetery. It's definitely an interesting experience to say the least. The food is excellent though, so don't let the location throw you for a loop. It's worth it!
8 apps every female traveler should have! Learn more
13- Huskers Cafe $
Located in Stone Mountain, I found this breakfast restaurant by accident. I was on vacation in the area and stumbled upon this place while out looking for food. I was surprised by how great the food was! I mean, look at this picture! Catfish, shrimp & cheese grits, eggs and toast AND from what I recall the price was downright decent for what I got. If you're staying in the Stone Mountain/ Lithonia area, this place is a must visit!
14- The Juicy Crawfish $$$
Also located in Stone Mountain, this restaurant is for the seafood lovers! Crab and seafood boils, fish baskets, lobsters and of course my absolute favorite, raw oysters- this place has it all. If you like crawfish and other crustaceans I suggest you visit this place. There are multiple locations all throughout Atlanta, so even if you're not staying in Stone Mountain, you might still get lucky and find a place like this somewhere near you.
15- Poke City $
If you're in the mood for something a little lighter and more on the healthy side, I found this place called Poke City located in Midtown. It's located in a shopping center near Piedmont Park. This poke bowl was absolutely a great find! If you aren't familiar with poke, it's a Hawaiian type dish with raw tuna served over rice with other veggies and goodness added inside. Similar to sushi, just in a different format. You can choose which toppings, seasonings and sauces to add in to make it your own. Don't sleep on poke (pronounced Po-key) if you've never had it before. Give it a try!! You might realize you like it.
**BONUS FIND**
If you're looking for some healthier options for breakfast or snacking, Kale Me Crazy is a go to place for a refreshing Acai bowl and smoothies. I visited the one in Midtown but there are several other locations throughout the city. Providing something healthy, tasty and nutritious- Brazilian Acai bowls are a fantastic way to jump start your metabolism and get the right nutrients inside of you. It's sweet and cold almost like ice cream, but also crunchy and flavorful like a parfait. If you haven't already, you MUST try an Acai bowl!! (Pronounced Ah-Sai-E)
For more travel tips and advice, don't forget to subscribe before you leave!
As always, thanks for reading and visiting my blog
XOXO-
Ashawna Lane